Click Links to See Powerpoints and Videos
May 23, 2018: David Hochschild
Commissioner at California Energy Commission.
David Hochschild was appointed by Governor Jerry Brown in February 2013. He fills the environmental position on the five-member Commission where four of the five members by law are required to have professional training in specific areas – engineering or physical science, environmental protection, economics, and law.
April 19, 2018: Balancing on a Roller Coaster: Water Policy and planning in a Changing Climate
Kathleen Miller, National Center for Atmospheric Research
Changes in the hydrosphere will play a large role in driving the impacts of anthropogenic climate change on human communities and natural systems. A growing likelihood of erratic shifts between extreme wet and dry periods may be especially problematic. It is important to take these shifting risks and opportunities into account when developing long-range policies and plans for the management of water, land use and infrastructure development. It also is important to base those efforts on a clear understanding of the current institutional and infrastructural context for water management. In particular, the existing structure of interests, entitlements, and decision-making authorities will shape both ongoing conflicts and potential pathways for building resilience to future changes in water availability and flooding risks. Uncertainties regarding the local-scale nature and timing of the hydrologic impacts of climate change are unavoidable, but uncertainty is nothing new in the context of water resource management. In this talk, I will describe our current understanding of the impacts of climate change and ongoing natural variability on water resources. I will then address key challenges for responding to those impacts, and discuss pathways forward.
March 14, 2018: Jim Walsh
Policy Analyst for Food & Water Watch
A tidal wave of deregulation is sweeping across our nation's waterways. After over 40 years of effective Clean Water Act control of many of our biggest sources of pollution, industries have finally found a way to evade meaningful and enforceable limits on their discharges. Water pollution trading — or water quality trading, as proponents call it — is allowing polluters to opt out of installing pollution reduction technologies and, instead, to purchase pollution "credits" from other sources that may or may not be controlling their own discharges. This pay-to-pollute scheme is not only endangering our rivers, streams and lakes, but also threatening the very underpinnings of our successful water quality laws.
February 21, 2018: Stephen Mejia-Carranza
Policy & Advocacy Manager for Friends of the Los Angeles River
For several years cities around the world have been engaged in efforts to remake themselves through the revitalization or restoration of their urban waterways. In Southern California, in the midst of prolonged droughts, extended fire seasons, and devastating mudslides, local water management structure has generated schisms over the best future use of our water resources and urban rivers. Do we maximize water supply and relegate our rivers to urban beautified flood control infrastructure, or recreate a healthy and living watershed? This presentation will focus on some of the key issues underlying this schism, some unintended consequences on local communities, and propose an alternative perspective to help resolve these conflicts.
December 6, 2017: Supplementing Southern California's Water Supply Through Seawater Desalination: Challenges and Opportunities
The use of desalinated ocean water to supplement Southern California's limited water supply is an often- contentious proposal. Join Water UCI for a panel discussion by leaders in desalination technology and policy as they discuss both the challenges and opportunities associated with the use of this technology in Southern California.
Newsha Ajami
Director of Urban Water Policy, Stanford University
Jeremy Crutchfield
Facilities Planning Group, San Diego Water Authority
Ray Hiemstra
Associate Director, Orange County Coastkeeper
Sunny Jiang
Department Chair, Civil and Environmental Engineering, UC Irvine
Scott Maloni
Vice President, Poseidon Water
November 14, 2017: Hydraulic Fracturing: Impacts to California's Water Supply
Hydraulic fracturing is a process used to increase the rate at which fossil fuels can be recovered from natural reservoirs. This water-dependent practice has implications for California's water supply in both the short and long term. Join us for a panel discussion featuring experts on the impacts of hydraulic fracturing to water resources and learn about the consequences of this increasingly utilized technique.
Jonathan Bishop
Chief Deputy Director, State Water Resources Control Board
Robert Jackson
Professor, Senior Fellow at the Woods Institute for the Environment and Precourt Institute for Energy, Stanford University
Katharine Moore
CA State Natural Resources and Water Committee
Damon Nagami
Senior Attorney and Director, Natural Resources Defense Council Southern CA Ecosystems Project
James Rosenblum
Postdoctoral Research, University of Colorado, Boulder
April 20, 2017: The Local Water Transition for California Cities
David Sedlak, Malozemoff Professor,
Department of Civil & Environmental Engineering, University of California, Berkeley
California's cities developed during a period when access to an adequate supply of inexpensive, imported water could be assumed. The recent drought, predictions related to climate change, increasing pressures from growing population in other states and other factors are leading many leaders to question these assumptions. In other parts of the world, cities have begun to transition away from reliance on imported water through the construction of seawater desalination plants. For a variety of reasons, many Californians are averse to investments in seawater desalination. This talk will focus on local water supply options that might serve as cost-effective alternatives to imported water that are consistent with local values. Specifically, the technological and institutional challenges associated with the next stage of demand management, water reuse and stormwater harvesting will be considered and research needed to facilitate the transition will be identified.
March 10, 2017: InSAR Measurements of Subsidence in the Central Valley, California
Tom G. Farr, Ph.D., Jet Propulsion Laboratory
Subsidence caused by groundwater pumping in the rich agricultural area of California's Central Valley has been a problem for decades. Over the last few years, interferometric synthetic aperture radar (InSAR) observations from satellite and aircraft platforms have been used to produce maps of subsidence with cm accuracy. At JPL we have processed InSAR data from multiple satellites spanning the period 2007 – present. As multiple scenes were acquired during these periods, we can also produce histories of subsidence at selected locations and transects showing how subsidence varies both spatially and temporally. Maps and Geographic Information System (GIS) files have been furnished to decision-makers at the California Department of Water Resources to enable better management of groundwater resources and for further analysis of the 4 dimensional subsidence time-series maps.
March 2, 2017: Healing the Enlightenment Rift: Rationality, Spirituality, and Shared Waters
Aaron T. Wolf, Oregon State University
Water management is, by definition, conflict management: Whether in the Western US or internationally, competing stakeholder interests include domestic users, agriculturalists, hydropower generators, recreators, and environmentalists – any two of which are regularly at odds, and the complexity of finding mutually acceptable solutions increases exponentially as more stakeholders are involved. Add international boundaries, and the difficulty grows substantially yet again. While press reports of shared waters often focus on conflict, what has been more encouraging is that, throughout the world, water also induces cooperation, even in particularly hostile basins, and even as disputes rage over other issues. This has been true from the Jordan (Arabs and Israelis) to the Indus (Indians and Pakistanis) to the Kura-Araks (Georgians, Armenians, and Azeris), and even here in the US.
One pressing question is how countries and users that share a basin cooperate on water, even when they will not cooperate over other issues? Here is a resource on which we all depend, which fluctuates wildly in space and time, and for which there is little guidance in international law. By any quantitative measure, water should be the most conflictive of resources, not an elixir that drives enemies to craft functioning and resilient institutional arrangements. This presentation will discuss conflict and cooperation over shared water resources internationally and in the US West, and reflect on processes of conflict transformation, including lessons from both Western and spiritual models of dialogue.
February 22, 2017: Water Security in a Changing Climate
Roger Bales, PhD Distinguished Professor of Engineering and Founding Professor of Engineering at UC Merced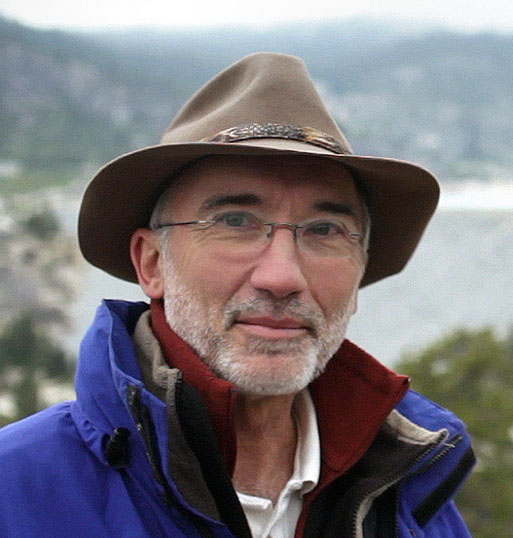 California's water supplies are facing unprecedented stresses, and the state's water-management systems are struggling to meet both environmental and human needs (agricultural, municipal, industrial). Supplies are highly vulnerable to climate variability and extreme events, limiting options to respond to the combined stresses of a changing climate, population, and land cover. This lecture will explore how strategic, coordinated investments in California's water infrastructure, institutions, and information will provide the foundation for a secure, equitable, and efficient water future.
January 25, 2017: Collective Action by Contract: Prior Appropriation Property Rights and the Development of Irrigation in the Western United States
Gary D. Libecap Distinguished Professor, Bren School of Environmental Science and Management Distinguished Professor of Economics University of California, Santa Barbara
We analyze the economic determinants and effects of prior appropriation water rights that were voluntarily implemented across a vast area of the US West, abruptly replacing common-law riparian water rights. We build upon Ostrom and Gardner (1993) and model irrigation as a coordination problem to show how the features of prior appropriation were necessary to support welfare-increasing contracts for securing and sharing water and financing irrigation infrastructure among numerous, heterogeneous agents. We construct novel dataset of 7,800 rights in Colorado, established between 1852 and 2013 including location, date, size, infrastructure investment, irrigated acreage, crops, topography, stream flow, soil quality, and precipitation to test the predictions of the model. Prior appropriation doubled infrastructure investment and raised the value of agricultural output beyond baseline riparian rights. The analysis reveals institutional innovation that informs both our understanding of the development of property rights, prior appropriation, and contemporary water policy.
December 1, 2016: Frank Ury, Mayor of Mission Viejo
Ury discusses the new Advanced Water Purification project in Mission Viejo and how he and other leaders in the community coordinated both public and private agencies to finance the plan and accelerate it.
November 29, 2016: Local Non-Profits Discuss: The Future of Water in Southern CA
Garry Brown
CEO, Orange County Coastkeeper
Michael Cohen
Senior Research Associate, Pacific Institute
Kim Delfino
Defenders California
Mariela Magana
Policy Advocate, Eastern Coachella Valley, Leadership Counsel
Melanie Winter
Founder, the River Project
October 25, 2016: Local Water Managers Discuss: The Future of Water in Southern CA
Paul A. Cook
General Manager of the Irvine Ranch Water District
Robert Harding
System and Resource Analysis Unit Manager
Water Resource Management Group
The Metropolitan Water District of Southern California
Robert Hunter
General Manager of the Municipal Water District of Orange County
Michael R. Markus, P.E., D.WRE, BCEE, F.ASCE
General Manager, Orange County Water District
May 11, 2016: Some Wider Perspectives on the Current California Drought
Presentation by Glen MacDonald – New Director of the UCLA Inst. of the Environment
The 2011-Present drought has demonstrated California's vulnerabilities in current water resource infrastructure to cope with long-term aridity such as experienced over the past 5 years. Not only has surface water infrastructure been insufficient, but the limitations of shifting to the consumption of more groundwater, particularly in the Central Valley, has been shown to be a poor strategy going forward into the 21st century. Analysis of instrumental and paleo hydroclimatic records indicates that the precipitation deficit of this drought is not exceptional, but the coupling of the deficit with extraordinarily high temperatures makes this drought exceptional in terms of integrated measures such a Palmer Drought Severity. The southern portion of the state has been particularly impacted. The current drought bears the fingerprint of anthropogenic climate change and is likely a harbinger of California hydroclimatology of the 21st century. Although policy and infrastructure remedies might allow adaptation in terms of consumptive water demands, remote sensing analysis of vegetation response, shows strong decreases in greenness in the southern portions of the state and along the western flanks of the Sierra Nevada. This conveys the reality that although impacts on consumptive use may be mitigated by infrastructure and policy, there is little that can be done to mitigate the long term impacts of a more arid climate on California's wildland ecosystems.
No powerpoint available.
April 14, 2016- Climate Impacts, Water and Adaptation: Contributions of the Third National Climate Assessment
Presentation by Kathy Jacobs, Center for Climate Adaptation Science and Solutions, University of Arizona
Adaptation is iterative – and involves ongoing evaluation of risk, identification of current and anticipated impacts and vulnerabilities, and responses to changes in fundamental scientific understanding and associated uncertainties. The Third US National Climate Assessment was explicitly designed to support adaptation decisions and included an array of different strategies to encourage participation and engagement. Further, a sustained process for assessing climate related risks through iterative processes was initiated by the NCA3 participants. This talk included a summary of the NCA findings and a discussion of approaches to adaptation in the water sector.
March 31, 2016- Climate Change and California's Mountain Snowpack- How Much Will We Lose?
Presentation by Dr. Daniel Cayan, Scripps Institution of Oceanography, University of California San Diego and U.S. Geological Survey
Historically, mountain snowpack has provided a crucially important fraction of California's water supply, but with projected climate warming in future decades, it is likely that the snow pack will diminish. Snow pack has varied considerably between years, mostly in response to fluctuations in the seasonal accumulation of precipitation, while it has only incrementally affected by seasonal variations in temperature. In the future, however, the affect of temperature will likely play a larger role. An ensemble of downscaled global climate model (GCM) simulations under two emissions scenarios exhibits+1°C to more than +3°C warming by 2100 over the California snow region, which, on average, greatly exceeds historical temperature deviations. Precipitation over the region retains a healthy level of interannual variation, but shows little trend. Using VIC hydrological model simulations from the climate model projections, precipitation fluctuations continue to contribute strongly to the year-to-year variation in snow pack, but the temperature influence in diminishing spring snowpack increases markedly in future decades. The talk described the diminishing odds of achieving spring snow water volume that meets or exceeds median historical levels, and the increasing likelihood of extremely low snow water amounts.
February 23, 2016- California Water 2016 and Beyond
Presentation by Felicia Marcus, Chair of the California State Water Resources Control Board
Ms. Marcus discussed California water system history and features, identify challenges faced during this drought and in the face of climate change, and suggest what the state, local agencies, and communities need to do to create a more sustainable water future for California.
January 20, 2016- Prologued Water Scarcity and Drought: Water Policy Reforms that Took Israel from a Water Scare to Water Abundant Nation
Presentation by Dr. Ariel Dinar, Professor of Environmental Economics and Policy, UC Riverside
California's prolonged drought has impacts on the state's economy and quality of life, which calls for serious water policy reform. But California's problem is not unique and there are lessons to be learned from countries around the globe that have faced and successfully addressed similar circumstances.
This talk provided background information on the water sector in Israel and how water reforms have changed the water balance in the state. Located in the middle-east's most water scarce region, the State of Israel has been one of the most water-scarce countries in the world. Several recurring drought events in the past 20 years pushed the country's water reserves to dangerously low levels. In 2000, after one of the worst drought periods in its history, the State of Israel undertook a multi-dimensional reform of its water sector. The reform included a public campaign, institutional reform of water supply and services, technological investments, seawater desalination, wastewater treatments and reuse, water pricing for conservation, and several additional reforms that helped the nation move past its water crisis.
March 3, 2015 – Coping with Water Scarcity – Recent Developments in Residential Demand Management
Presentation by Dr. Ken Baerenklau, Associate Professor of Environmental Economics & Policy, UC Riverside
Consistent with historical trends, California saw its driest year on record in 2013 and its warmest year in 2014. Water agencies across the state have been mandated to significantly reduce per-capita water use or else lose their eligibility for state grants and loans.
To help achieve these goals, researchers at UC Riverside's School of Public Policy have partnered with local water agencies in an effort to evaluate the effectiveness of ongoing residential water conservation programs.
November 19, 2014 – Multi-Decadal Evolution of Urban Water Systems
Presentation by Professor Stanley Grant, Department of Civil and Environmental Engineering
The long-term sustainability of many large cities may hinge on how well they manage urban water demand. Over the past 74 years, water demand in Melbourne (Australia) transitioned between two states: one in which demand scaled linearly with reservoir storage, and another in which demand was constant. Transition between states occurs when extreme events (major droughts and significant infrastructure upgrades) cause reservoir storage to rise above or fall below 200 to 300 kL person-1. These insights provide a theoretical framework for long-term projections of urban water demand and hint at strategies cities can adopt to mitigate freshwater scarcity.
October 30, 2014 – A 21st Century 'systems approach' for managing water resources for resilience
Presentation by Celeste Cantu, General Manager for the Santa Ana Watershed Authority
The challenges of the 21st Century include extreme drought, temperature increase, an unsustainable Sacramento/ San Joaquin River Delta, an oversubscribed Colorado River, and the fastest growing watershed in California. This talk explored what water resource management strategies will support quality of life, a robust economy, and a resilient ecosystem.[/fusion_builder_column][/fusion_builder_row][/fusion_builder_container]